Lift Station Monitoring and Collection Systems
There are more to lift station monitoring than just getting alerts. Of course we do a great job of that but our cloud-based solution also helps you identify problems with your lift stations before they happen. Through Reports and Trends, we can identify many common issues like failing floats, wear on impellers or pumps that are failing, power issues, contactor issues, and many others.
Our cloud-based solution will alert you if a pump fails or your wet well is getting high before it becomes an issue through easy to understand text messages and/or voice phone calls. As a result, we want to alleviate the stresses of your job of wondering if every thing is okay by letting you know that all is well.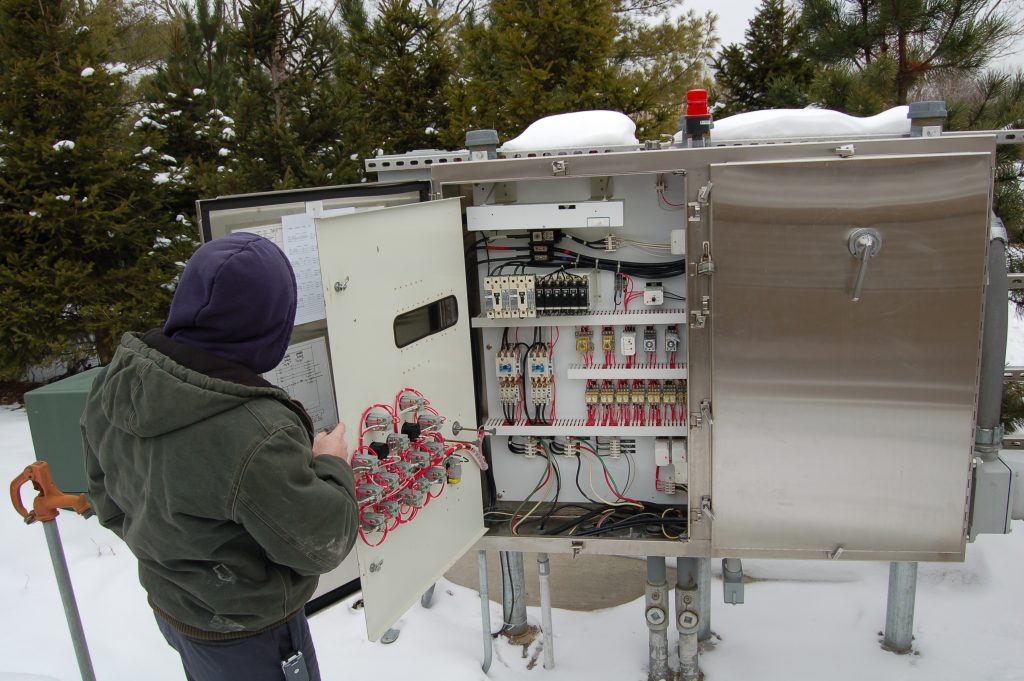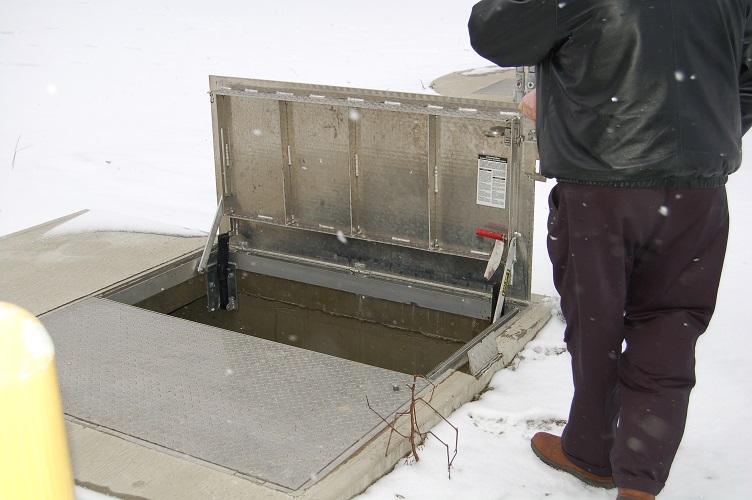 Lift Station Training
Lift Station Notification for Operations & Safety
by Mike Zronik
This Plant personnel is inspecting his lift station control panel which is used to operate the pumps in the wet well. They were alerted to an issue, with one of their pumps, by a text message from Data-Command. Because of the alert, damage was avoided by a quick response on their part. (Read our blogs on Alerts & Notifications)
How a lift station works and how to monitor it
Many lift stations are composed of two pumps that alternate each time they run or, under heavy rain conditions, both pumps run to keep up with the incoming flow. Many work on a float system and do not have any form of modern automation. Whether yours has 2, 3 or more pumps, sophisticated controls, or just a simple rotator module we are a good solution for remote monitoring. (Read our blogs on Trending)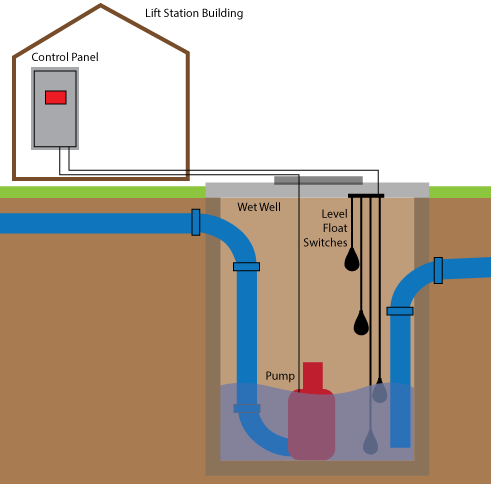 Monitor Key Metrics

Because of the way our system works, there is no limit to the notifications you can receive. Additionally, we can keep track of pump cycles and runtime hours to allow better scheduled maintenance.
Current Status (running or stopped)

Number of pump cycles

Runtime hours

Wet Well Level

Pump failure

High Wet Well Alarm

Pump Flows

Flow Totalization
How we can communicate with your lift station
Today, cellular communications has become mainstream, for secure data transmission for lift station monitoring. Lift stations are located at low points in the collection system. In the past, communications with a station was very difficult. Radio systems were very impractical and unreliable, the only form of communication was a landline which is now very expensive. Don't worry, we still can connect through a standard DSL, Cable modem or City wide fiber network.
However, not all cellular communications is created equal. Data-Command's cellular connectivity through Verizon Wireless Private Network, allows us to securely connect to lift stations throughout your system. Additionally, our Microsoft Azure datacenter is directly connect with theirs for the most secure connection. As a result, we can use cellular modems to communicate with lift stations with the highest level of security and reliability.
Fully customize your view of each Lift Station
Easy-to-Use, Displays,Trends and Reports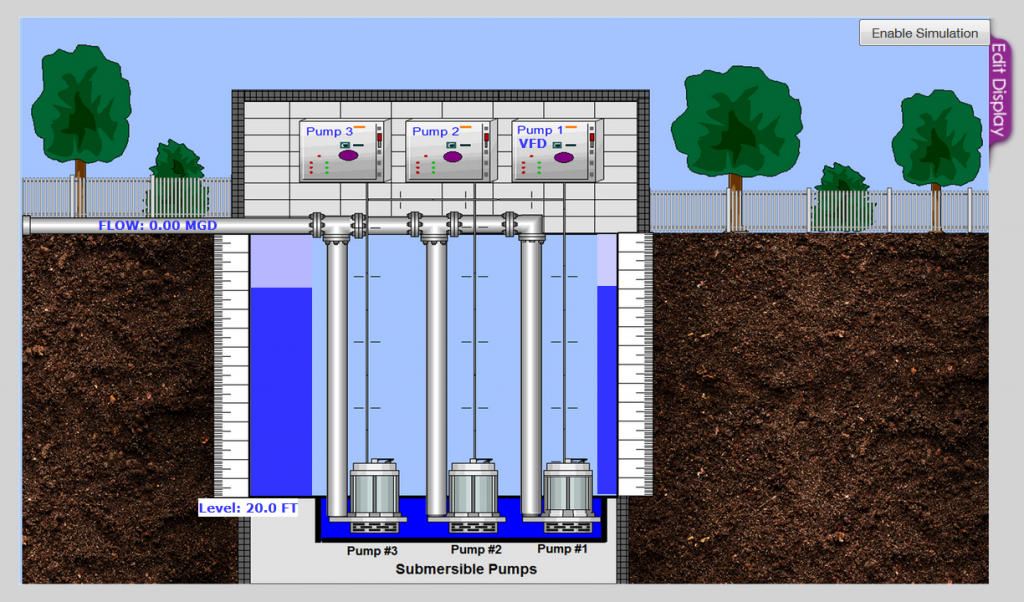 See what our clients are saying about how Data-Command has helped them.
Sending lift station information to your existing SCADA
Wastewater systems have lift stations and you want to monitor your remote site information on your centralized on-premise SCADA system. It is for this reason, that we created a secure method of delivering this information to your plant automation platform. Having said that, we can securely deliver information to your programmable controllers through their native protocol or to your on-premise SCADA packages.
We are not just a cloud based solution for lift station monitoring, we are also a secure transport mechanism. Therefore, we can collect information from remotely located stations and populate on-premise automation systems. As a result you can view this information on your local display, utilize your local alarming, trending and reporting system.