We have a good idea of what you need and provide solutions to your problems.
Our knowledge comes from
30+ years of experience in industrial automation, and 15+ years of our solution servicing over 100+ municipal clients around the nation.
Our Cloud Solutions for Automation Applications
Data-Command provides one of the most comprehensive suite of cloud products, for municipal and Industrial automation applications, available on the market today.
With the help of our secure cloud-based technologies, you can monitor your business' critical data from your computer, tablet, or mobile phone. If you already have an existing system in place, we can easily integrate with your SCADA or HMI systems to pull critical monitoring information and store it in the cloud. Our innovative system has proven to be beneficial for various applications including municipal water treatment and wastewater treatment, lift station and distribution systems, district energy monitoring as well as oil and gas monitoring.
Wastewater Plant Monitoring
If you work in water reclamation facilities or pollution control facilities, effectively monitoring your system can save you time, money, and headaches. With Data-Command's cloud technology, wastewater treatment plants and collection applications can easily be monitored online through our Data-Command Info-Portal™. Our customizable portal provides high quality visualizations of your plant's performance and industrial automation such as pumps, blowers and chemicals. When you use our solution you will see real-time and historical information on the go, 24/7.
Effluent Discharge: Flow, Temperature, Ph, DO, SS
Influent Wet Well Level

Pump Run Status, Failure, Cycle Counts & Runtime Hours

High and Low Alarm
Aeration Monitoring
Primary and Secondary treatment
Chemical feed
more…
Also known as sewage pump station, lift stations are a critical component to the wastewater collection system. If you're looking to reduce unnecessary trips to remote locations, or want to be able to access important pump station information via your mobile device, Data-Command can help. Furthermore, our cloud-based lift station monitoring solutions can easily connect to your pre-existing hardware or industrial automation to send vital pump data to our cloud storage. As a result, in the case of an emergency, our intelligent software will automatically send updates to your phone, tablet, or computer. This allows you to know the status of your systems. Our Data-Command Info-Portal™ will display your application information from your lift station including:
Pump Run Status, Failure, Cycle Counts & Runtime Hours
Seal Failures
Over Temperature
Wet Well Level
High and Low Alarms
more…
Water Treatment Monitoring
If you work in a water treatment plant, the Data-Command cloud-based monitoring system can help streamline your system's data into a secure and accessible online portal. Imagine being able to monitor your water treatment plant, booster stations, pump stations, reservoirs, water towers and storage tanks all at the same time! Our Data-Command Info-Portal™ is a customizable dashboard that displays critical real-time system data so you can prevent incidents before they occur. Our innovative monitoring system, integrates with existing industrial automation platform, is easy to access with an internet connection via phone, tablet or computer. Information you're likely to see about your water treatment facility includes:
Water Quality: Chlorine residual, pH and Turbidity

Clearwell Level


Plant flows and d

ischarge Pressure
Pump Run Status, Failure, Cycle Counts & Runtime Hours

Flow Totals : Current day, Previous Day

Chemical feed monitoring and control

more…
Through our partnership with Fontus Blue, our combined solutions delivers water quality metrics that are unrivaled. The Decision Blue® Product helps deliver "Exceptional Water for Everyone, Every Day"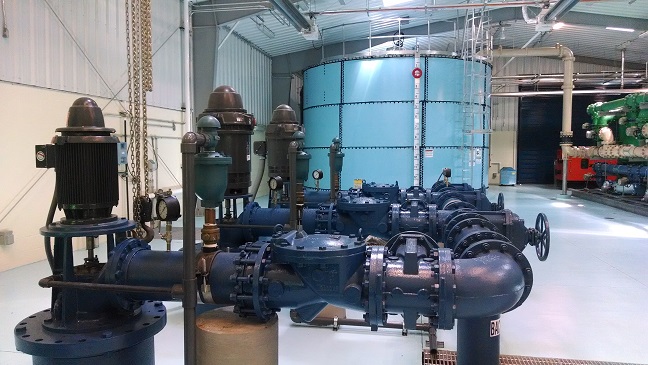 Chlorine Analyzer
Bulk chemical storage tank
Ultrafiltration system
Industrial Motor Control Center (MCC) for multiple pumps
Storage Tank & Pump Monitoring
Storage and distribution of safe Drinking water is essential to the operations of all municipalities.  Consequently, monitoring the tank level in a water storage tank and refilling it when it gets low is a basic function of all distribution systems.  Knowing when to shut the pumps off to avoid overflowing the tank is important. We integrates with existing industrial automation platform, making our solution easy and inexpensive to add into any system.
Suction & Discharge Pressure

Flow and Temperature
Pump Run Status, Failure, Cycle Counts & Runtime Hours
Storage Tank and Reservoir Levels
Intrusion alarms
Flow Totals : Current day, Previous Day
Generator Status
more…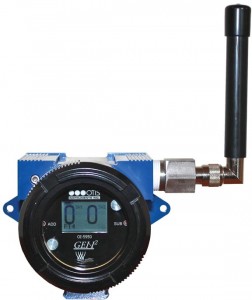 If you work in the oil and gas industry and are looking for an effective gas monitoring solution, Data-Command offers a cloud based gas detection monitoring system. Our products pull critical system information from our installed, or your pre-existing hardware, and safely delivers it to our cloud based data center. In the event of a gas problem, our monitoring technology will alert users of critical information via text message, email, or voice call. The Data-Command Info-Portal™ can be customized to suit your needs and will provide you with important real-time information including:
Gas Levels (LEL, H2S and many others)
Alarm Condition
Wireless Sensor Battery Levels
Monitor up to 32 Gas Sensors at once
Sensor Fault Codes
more…
Electrical power is critical to many of our applications today and without a reliable monitoring system things can quickly and easily go awry. Data-Command's monitoring systems allows users the ability to monitor individual stations and generators at a moment's notice through our Data-Command Info-Portal™. This customizable portal will provide you with pertinent information including:
Generator Running & Fault Status
Voltage and Amperage
Fuel Level
Battery Charge
Engine Temperature
ATS status
more…