SaaS: A Small Term with Huge Benefits
Benefits include automatic updates and high availability and reliability
There are many impactful acronyms in the technology world. For example, an ATM (automated teller machine) allows people to perform bank transactions from the comfort of their cars. A lesser-known acronym that is actually all around us is SaaS (Software as a Service).
What is SaaS?
By most people's definition, "Software as a service (SaaS) is a software distribution model in which a third-party provider hosts applications and makes them available to customers over the Internet."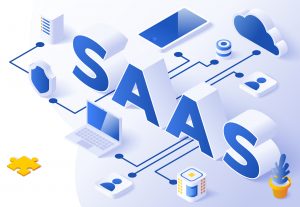 SaaS is probably one of the hottest technology topics in the market today other than Artificial Intelligence (AI). Technology companies want to provide a solution that is hosted off-premise from the end user and capitalize on it. In a previous article, we spoke about the difference between an on-premise solution and a cloud-based solution. The cloud-based solution falls in the category of or is synonymous with SaaS.
There are many providers of SaaS for many different markets with a multitude of business models. Providers include Salesforce CRM, Adobe Creative Cloud, Google G Suite, Slack – just to name a few of the consumer or B2B companies. Within the world of industrial monitoring solutions, there are far fewer, but a large number of hopefuls.
This article is geared towards industrial monitoring as SaaS. The goal is to lend some insight into what to look for in an SaaS solution. In the consumer and B2B world of SaaS, the main focus is on user experience. Those who can provide an optimal user experience will be the best. In the industrial world, this is also important. However, it is not the only consideration.
Why Do Companies Want to be SaaS Providers?
Centralize costs
Standardize development
Create renewable revenues
Reduce or eliminate onsite travel
Create virtually unlimited scalability
Provide an ever-changing and better user experience to all of its clients
Why Do Clients Like SaaS?
Limited technical knowledge required to implement solution
Updates are automatic
User experience is always changing and improving
Security is handled by SaaS provider
High availability and reliability
Centralized information for multiple locations
Access to information 24/7 from wherever client is
Higher Return On Investment (ROI) and lower Total Cost of Ownership (TCO) than an on-premise solution
Centralized user management
Redundancy to primary system with data storage, displays, trends, reports and notifications
Not all SaaS Providers are Equal
If an end user is comparing products with similar feature sets but different costs, they will think, "the products are all the same." They will likely choose the cheapest option. If they have never had a similar product to compare it to, they will have to settle for the user experience of the cheapest product.
What most end users do not realize is that under the hood there are a lot of differences between providers.
Questions to Ask SaaS Providers
Do you specialize in providing SaaS services for industrial automation?
Does your solution communicate with various automation platforms?
Do you have knowledge of our industry's processes?
What is the proven track record for availability/uptime of your SaaS?
Does your cyber and other security include multi-factor authentication?
What method is used to transmit the information to the cloud?
Can we see a demo of the product focused on ease of use/user experience?
Is there a per user access fee?
Does your solution provide a secondary means of providing information if the primary fails?
For remote monitoring, how often is the information updated and what is the cost at that update rate?
Is the SaaS solution a true hosted solution or just a VPN (virtual private network) solution that is hosted in the cloud?
Why Choosing the Right SaaS Provider Matters
Looking for a company that has specialized in providing industrial automation information as SaaS can be a daunting task. Most start with their local integrator. Many industrial controls integrators have experience providing custom solutions. They may even dabble in some cloud solutions but still are just a couple of people who know on-site industrial automation and the client system really well. Very few have any real experience with a cloud-based solution, the security and reliability required, as well as a battery of other considerations. They just want to provide a solution that fills a gap.
The provider of the automation equipment can also be a great start. Keep in mind that these providers have been providing on-premise solutions for years, so SaaS may not be a primary focus. SaaS may just be a "hobby" for them. Or they may not have the proper experience in developing a cloud-based solution. Additionally, most of these companies only provide solutions for their automation product lines. If other manufacturers' products are used, then they often have to add specialized parts. This increases the cost of the solution. In the future, it ties the end user into solely purchasing their automation product.
Companies that base their existence on SaaS for industrial automation are focused solely on providing the best user experience, which includes security and reliability. Since there are many different verticals within automation – such as municipal water treatment, food and beverage, oil and gas, pharmaceutical, and automotive – the selected company should be able to provide references for other clients within that vertical. However, do not eliminate a company because it does not have experience in a vertical. The industrial automation world has a lot of similarities between verticals.
A company that supports communication with various automation platforms (also called being platform agnostic) can be a huge benefit. The SaaS provided that can bring information in a normalized manner to the cloud creates a uniform aggregation of the information, which means the end user does not need any real knowledge of their automation platform.
Many solutions that are hosted in the cloud are presented as SaaS, but are really just wolves in sheep's clothing. Many provide a VPN tunneling service into an on-premise system. Connecting you to your automation platform via VPN requires a very high level of security that very few firms can administer properly. For those who can connect via VPN, it usually comes with a high price. Look for a solution that delivers your information instead of connecting you to it.
The term SaaS was probably gibberish before reading this article. Hopefully now the information and questions in this article will help you choose the right SAAS provider.